Its early April here in middle Tennessee and the season is definitely changing. Actually it is a bit early for spring at least, our last frost date is April 15th, but the trees and the bushes don't seem to be worried about the calendar this year. Our peach trees have already flowered and the honey bees have been visiting our early garden plants already.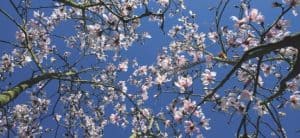 With the changing of the seasons I always take the time to adjusting the gear in my bug out & get home bags, I try and keep them basically aimed toward either winter gear or warmer weather, less bulky stuff. Depending on your location and area that you may have regular travel to, time of year for any adjustment may very. For the southwest your winter maybe much milder than ours is, while if you are in Montana totally different conditions to prepare for and consider.
Plan for the season:
In our case for our spring & summer load outs, out of the kits comes the thermal underwear, heavy socks, balaclava, insulated gloves and the heavy sleeping bag that is part of the 4 piece US Military sleep system we use.
We replace these with light weigh shirts, pants and quality hiking socks. We keep the rain gear year in kits all year round as you can end up with you and your gear just as wet in any season in our area.
This is also a good time to check dates and condition of any food supplies that are in the bags as well if it already has not been used as a snack at some point. Not much else changes other than rotating in fresh batteries checking expiration dates on medicines and making sure the rest of the kits are in good shape.
Even though I put together a basic car kit for my wife and daughters cars during the colder months I have to consistently remind them every year to keep a heavy coat and comfortable walking shoes in their cars, just in case.