Years ago when I first began to embrace the preparedness lifestyle I read an article suggesting that with new technology it was possible and smart to store important personal information electronically i.e. on a thumb drive and carry it on your key chain.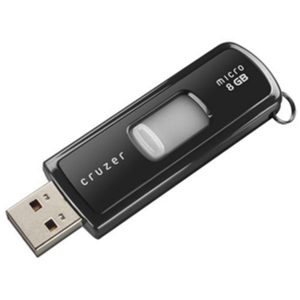 Seemed like a valid idea in case you needed access to something important and where away from your computer. I used a flat bed scanner for some documents and other files are in Microsoft Word and Excel. Following below is the list of what's on mine.
Scanned copies of:
· All our family members Birth Certificates
· Each of our Driver's Licenses
· Our Social Security cards
· Carry Permits
· All the credit and membership cards that are in my wallet and my wife's purse. (in case my wallet or her purse is lost or stolen, we will know who to contact to cancel and renew).
· Titles for our cars
· Home, Life and Auto Insurance policies
· Our marriage certificate
· Our Homes Mortgage
· An excel spreadsheet that I update either in January or when there is a significant change listing all of our assets, banking and investing account information, insurance policies and other personal information with account numbers, balances and contact information. (A hard copy of this is also kept in our fire safe. I started doing this after seeing my dad making a list of all his information annually so when his time on earth was done, my sister's and I would know where everything was).
· A Word document that has a description, photo and serial number of each gun in our collection, updated as any are sold or a new one is acquired.
· A copy of Open Office software program. Just in case I need to open the documents and the computer I am using does not have correct software.
· Complete digital copy of The King James Bible.
· Lots of survival related books and articles, like the Fox Fire series, Back Wood Home magazine anthology and some US Military handbooks on survival, medical and combat, mostly in pdf format.
· A couple of videos from the Woodsmaster Survival series put out by the late Ron Hood on Bushcrafting skills.
· Lots of family photos, updated on a regular basis.